All excited being in an Irish train. Just seconds later we realized we were sitting on someone else's seats. Then we found new seats opposite to a man who huffed and puffed the whole way and stole mum's tea stirring stick.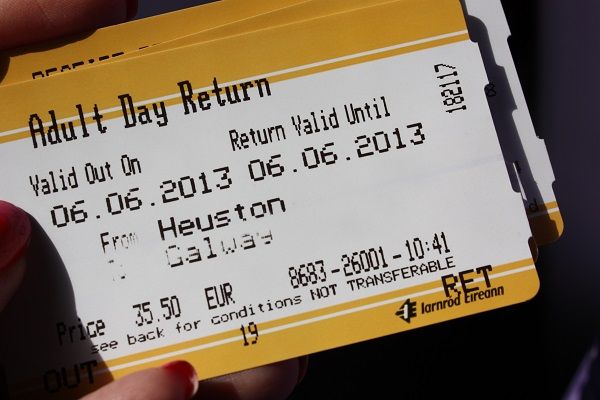 We actually bought the wrong tickets... We weren't coming back until the next day.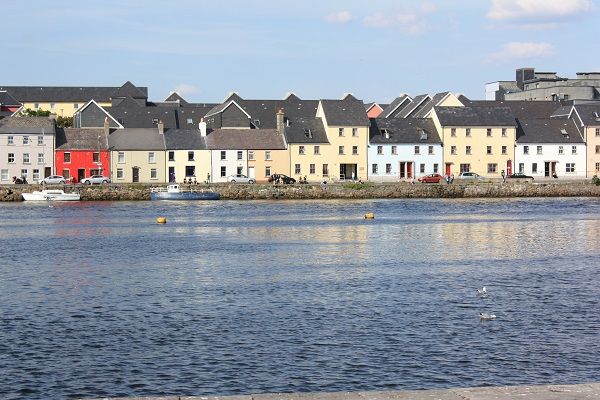 The most "Galway" scene there is. This is in all of the postcards.
Tired & wanting to go to bed (and watch Irish music tv) but mum insists on taking a walk by the beach
THE NEXT DAY: The train back to Stáisiún Heuston aka Heuston Station aka Dublin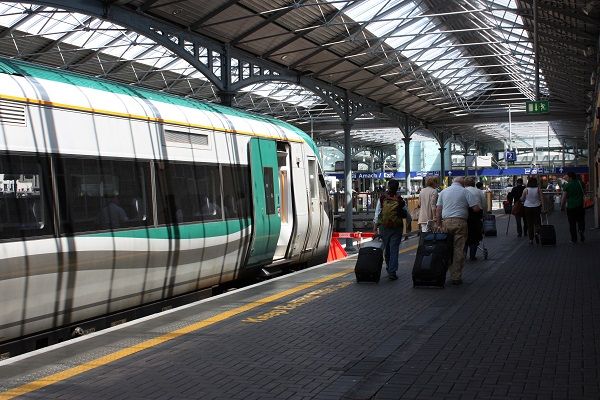 Back!
Galway didn't seem that interesting to me, maybe because I got ill there and blamed it on Galway. The whole time we were there I missed Dublin and was very pleased to be on the train back to Heuston Station. Mum liked Galway though.
For me the best part of this overnight trip was the train trip there and seeing the country side (and sheep) from the train window. Also the train itself was interesting with all the Gaelic used. Gaelic sounds like a bit like Danish language, only backwards.